This is the plug to all of the latest Steers® deals! Here, you'll get the lowdown on our flaming-hot burger specials and exclusive food specials from Steers®. From new meals with innovative burger builds to Flame-Grilled sharing meals, and our classic Wacky Wednesday. But be warned, our promos are only available for a limited time. So, you should scoop it up as soon as it drops, because before you can say, "I want a bite of that," it'll be gone!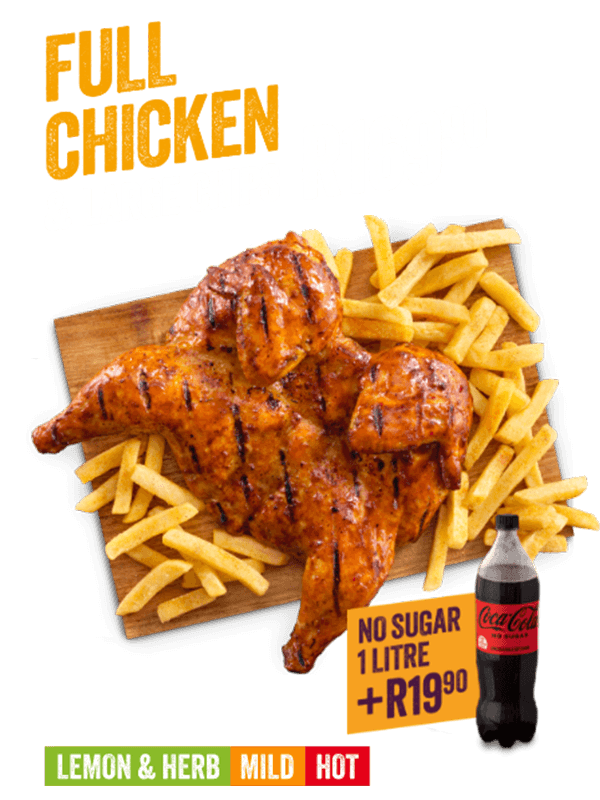 STEERS® FLAME-GRILLED FULL CHICKEN
Make dinner with the fam a vibe that'll make everybody smile. Grab a Flame-Grilled Full Chicken meal for only R169.90 from a Steers® near you. Now everyone can enjoy Real flavour.