About Real - Passionate about Flame Grilled
Stay Freshe with that
Local Flavour
When's the best time to enjoy that local flavour? With the NEW Steers® Freshe Boerie Burger you can enjoy it whenever the craving for that local flavour has got you and wherever your vibe is at.
THE STEERS® FRESHE LIFESTYLE
How do you know you're living the Steers® Freshe lifestyle? Easy, fam! It's when you do whatever you do in the most faya way. You don't do things slow and khekeleza.
You're always in the stu with the bars ubusy ka namba and the dopest bars, getting all the views for your moves or flooding the streets with all that drip. Living the Freshe lifestyle means keeping it Mzansi all day, every day!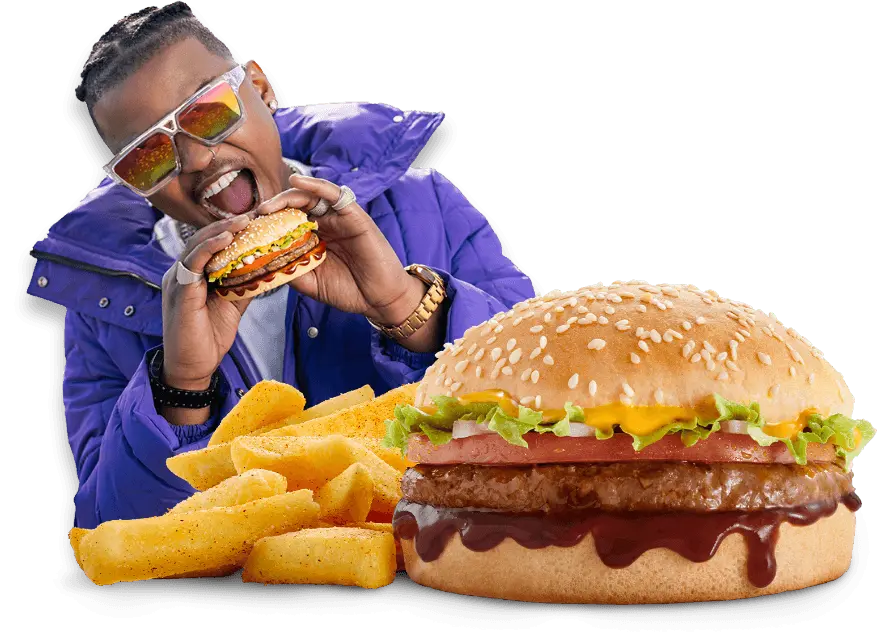 THE STEERS® FRESHE LIFESTYLE
Ase Trap Tse Ke Pina Tsa Ko Kasi" – Focalistic
You really can't talk about Mzansi local flavour without talking about inamba, the music. Whether you're doing the zekethe to iPiano or you're all about best rhymes, the Steers® Freshe Playlist will keep your vibes FRESHE!
THE STEERS® FRESHE FASHION
The shades, the shirt and slides, with that GalXBoy fit, they'll need more than a mop for all that drip. But having style isn't just about the clothes, it's about who you are; it's how you express your mood and your vibe. (Choose up to 6 items)