This is the plug to all of the latest Steers® deals! Here, you'll get the lowdown on our flaming-hot burger specials and exclusive food specials from Steers®. From new meals with innovative burger builds to Flame-Grilled sharing meals, and our classic Wacky Wednesday. But be warned, our promos are only available for a limited time. So, you should scoop it up as soon as it drops, because before you can say, "I want a bite of that," it'll be gone!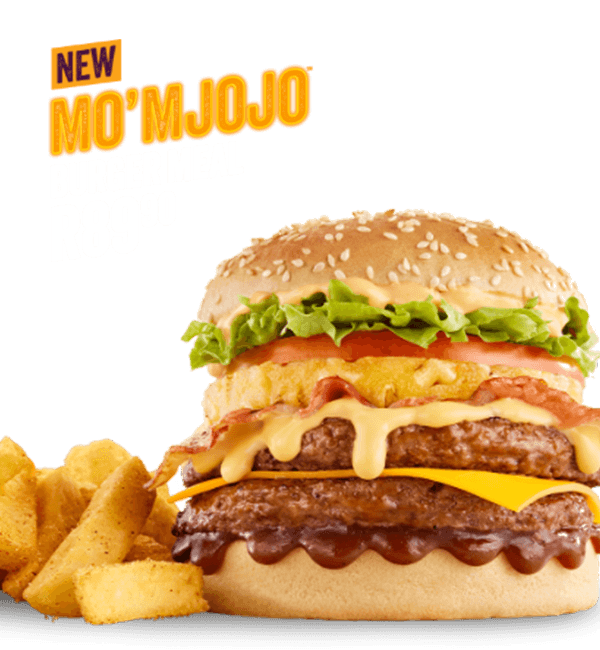 Summer just got lit NEW Mo'MjojoTM Burger
Looking to keep the vibe mjojo all summer long? There's no better way to ignite your taste buds and elevate your summer game than by sinking your teeth into the NEW Mo'MjojoTM Burger meal. Every Flame-Grilled bite unlocks the Real flavour of summer days out in the sun. Summer is calling, and it's saying "NEW Mo'MjojoTM Burger meal all the way!"
T&Cs apply.
Halaal stores offer Macon which is a beef product