Real Awards
For almost 60 years Steers® has been serving up South Africa's favourite burgers and chips, and we've got the awards to prove it! We've won Best Burger for 20 years, which goes to show that Flame-Grilled really does taste better.
2019
KANTAR MILWARD BROWN TOP 20 BEST LIKED ADS AWARD
5th most liked ad in South Africa "#IGOTTHIS" - Phanda Ribster
Campaign TV Advert.
2017
READERS' CHOICE AWARDS
Best Burger, as voted for by the public in these regions:
Best of Joburg
Best of Pretoria
Best of Ekurhuleni
Best of Mbombela

Best Chips, as voted for by the public in these regions:
Best of Joburg
Best of Pretoria
Best of Ekurhuleni
Best of Mbombela

Best Take Away, as voted for by the public in this region:
Best of Mbombela

PRISM AWARDS
Launch of a new product, service or category "#Respek"
- Rib King Meal Campaign

SA Campaign of the Year "Respek" - Rib King Meal Campaign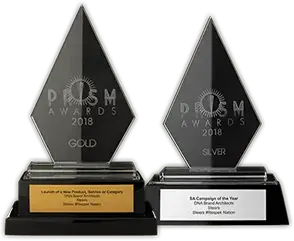 THE NEW GENERATION SOCIAL & DIGITAL MEDIA AWARDS
Best Online PR Campaign "#Respek" - Rib King Meal Campaign
Best Intranet - FBLSM System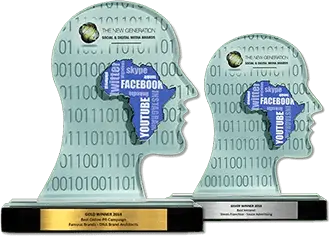 GOLD QUILL AWARDS
Customer Relations "#Respek" - Rib King Meal Campaign
SOUTH AFRICAN DAIRY CHAMPIONSHIPS
Processed Cheese Slices
2018
READERS' CHOICE AWARDS
Best Burger, as voted for by the public in these regions:
Best of Joburg
Best of Pretoria
Best of Mbombela
Best of Bloemfontein

Best Chips, as voted for by the public in these regions:
Best of Joburg
Best of Pretoria
Best of Ekurhuleni
Best of Mbombela
Best of Bloemfontein

LOERIE AWARDS
Radio Station Commercials Campaign "Suck It Up" - Ridiculously Thick Shakes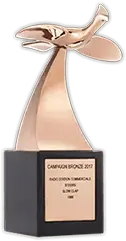 PENDORING PAWARD
Print Communication: Indoor Posters "XXXL Chips"

THE NEW GENRATION SOCIAL & DIGITAL MEDIA AWARDS
Most Viral Social Campaign "Salt Bae"
KANTAR MILWARD BROWN AWARD
7th most liked ad in South Africa "#Errthang" – Mega Ribster Campaign TV Advert