Get a burger
delivery

with all the frills
You like chicken? Oh, you like bacon too? What's that? You like cheese as well? Then you'll definitely love our Flame-Grilled Chicken, Bacon & Cheese meal. Think we're capping? Order it now and get it delivered to find out just how fire it is.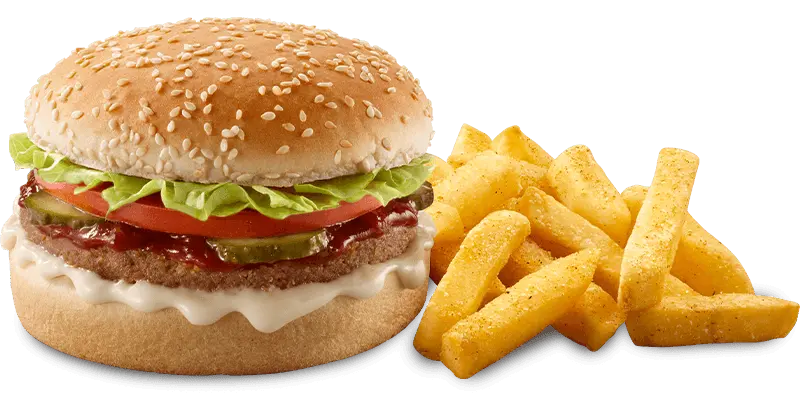 ENJOY A DELIVERY OF THAT PLANT-BASED GOODNESS
If you're about that meat-free life or want to try something different, we've got just the thing for you. Get yourself our tasty Veggie burger. Order it now to enjoy a delivery of this Flame-Grilled goodness.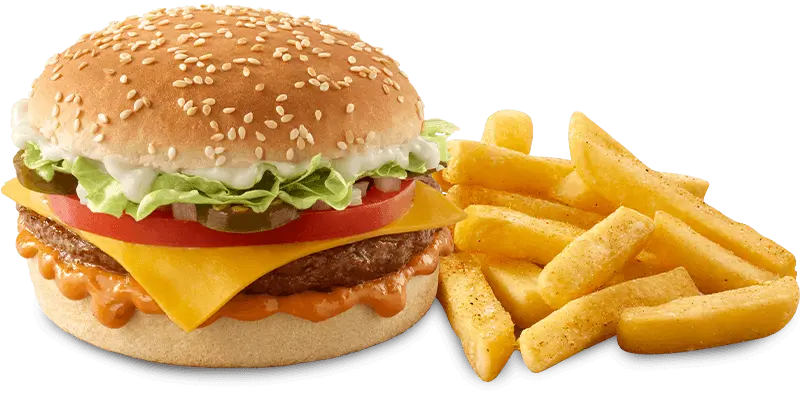 TREAT YOURSELF TO A SPICY DELIVERY
If you like your burger with a little kick to it, then we're about to put you on something real dope. That's our Chilli Cheese burger with a side of our Famous Hand-Cut Chips. Order it now to treat yourself to a spicy delivery.